Guardian Angel Grooming in Daybreak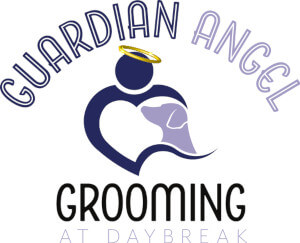 Animal Care Daybreak offers grooming services for our veterinary patients, as well as all dogs and cats in the area. Bring your special pet to us for the ultimate gentle grooming experience.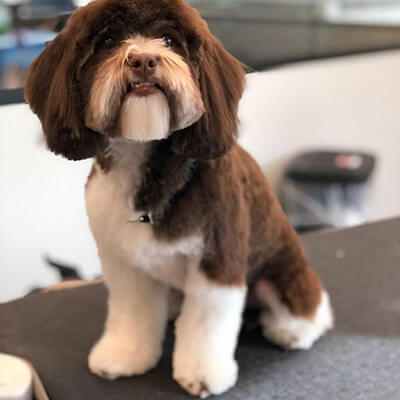 Expert Grooming for Dogs & Cats
Give your pet the gift of good hygiene, leaving your dog or cat more comfortable and relaxed. Grooming has the added benefit of detecting parasite infestations and veterinary problems such as tumors, systemic illnesses, and conditions of the skin and coat. Our experienced, professional groomer produces beautiful results with an extraordinarily gentle touch.
Therapeutic Grooming Services
Pets that suffer from skin diseases and problem coats may be recommended for therapeutic services such as medicated baths, flea or other parasite treatments, nail trims, and hair clipping or shaving. Our Master Groomer works closely with the veterinarian to provide these services with a gentle hand, comforting your pet while applying specific treatments.
Once the problem is corrected, regular grooming services can help with skin and coat maintenance and enhance the health and wellness of your pet. Older pets often have sensitive skin and appropriate grooming can help them feel more comfortable.
Reward your pet — schedule a visit to our groomer immediately after your pet's wellness exam for extra pampering and stress release. Don't forget to like us on Facebook and review us on Google!
TESTIMONIALS
"Extremely clean place and friendly staff. I got quote for my dog and got my dog's nails done and they did an amazing job explaining everything. Even the nails were so short and smooth . I highly recommend to try this new place."
- Saul G
"Angel is amazing! He has so much love for the animals and what he does! He is a wonderful groomer. I will be reccomending him to everyone I know!"
- Heather B
"Angel is an OUT STANDING groomer! We have two standard bernadoodles and they are not easy to groom! Angel takes his time and always makes them so handsome! We honestly couldnt ever go anywhere else. Wait until you see the location. It's so beautiful and clean! The energy is beyond happy and positive. You wont regret having your dog groomed with Angel!"
- Stephanie J