Physical Rehabilitation for Injured Dogs and Cats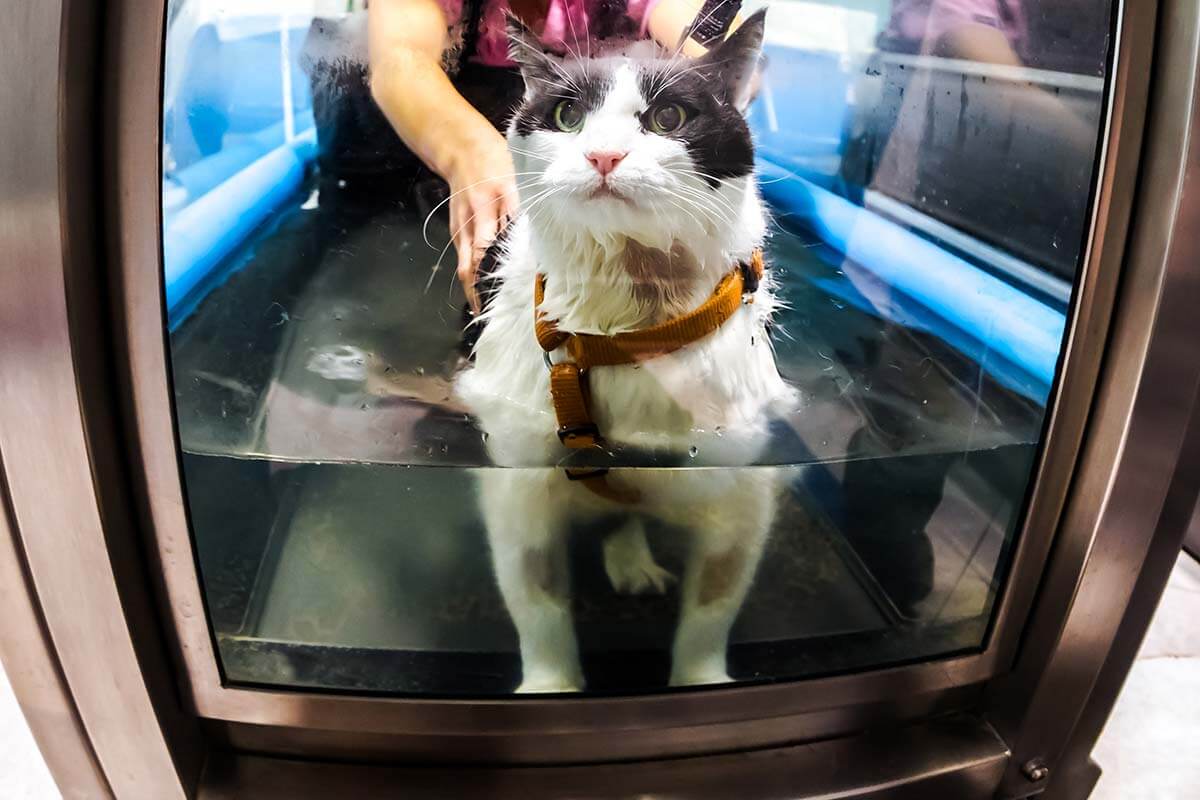 Physical therapy isn't just for people. Pets, especially athletic and working dogs, can benefit greatly from our physical rehabilitation services. Our therapeutic options can help ease pain, increase mobility, and accelerate recovery for injured pets and those recovering from surgery.
When your cat or dog comes to us for rehabilitation, we conduct a pain assessment and measure range of motion, muscle strength, and tone. By carefully tracking your pet's condition throughout the course of therapy, we can make adjustments along the way to achieve the best possible outcome for your pet.
Our Rehabilitation Services
Underwater treadmill: Our underwater treadmill is ideal for aiding recovery and easing discomfort caused by injuries, fractures, operations (especially knee surgeries), and osteoarthritis. The buoyancy lightens the load on your pet's joints, and the heated water makes the experience more relaxing.
Therapeutic laser: We include therapeutic laser sessions in every surgery package to speed healing along the incision line. Laser therapy can also help pets with limited mobility due to injury or arthritis. In addition, an acupuncture attachment for our therapy laser enables us to further stimulate your pet's acupuncture points for targeted, effective relief.
Therapeutic exercises: Just like people, pets can benefit from good old-fashioned stretches and other therapeutic exercises. This can help them limber up, increase their flexibility, and develop a greater range of motion following an injury or surgical procedure.
Theraplate: Theraplate can be used to increase muscle mass, improve metabolism, manage pain in the foot, leg, and back, improve bone density, and aid with a quick recovery.
As with all of our services at Animal Care Daybreak, our rehabilitation modalities are designed to optimize your pet's quality of life. Your pet insurance may cover the cost of rehabilitation when it's recommended by your pet's physician. Please call us if you have any questions or to schedule an examination.