Veterinarians
Dr. Pam Nichols

Founder & CEO
Pamela Nichols, DVM, (aka Dr. Pam) is the Founder and CEO of DR PAM ENTERPRISES LLC, a suite of businesses providing compassionate solutions to today's pet parents. She is humbled and honored to have received 11 (as of 2021) UTAH BEST OF STATE awards in the veterinary and pet care industry. Dr. Pam proudly serves as the President of the American Animal Hospital Association (AAHA). She is an outdoor enthusiast: put her on skis (water or snow) or on a horse and she is content. She is also one of three generation of women pilots; a mom to Elaine; and a pet parent to Charlotte and Luna. Her favorite quote: "you cannot spell compassion without passion."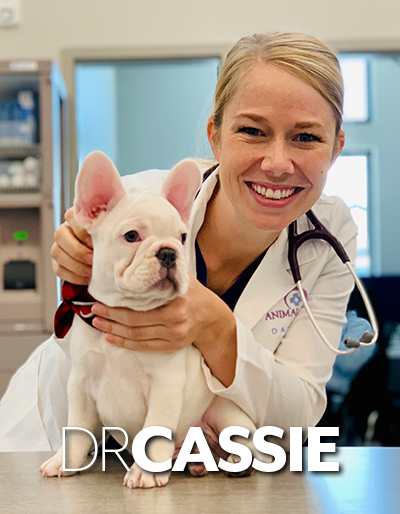 Dr. Cassandra Eakins

Associate Veterinarian
Cassandra Eakins, DVM, (aka Dr. Cassie) was born and raised in southwestern Utah, where she received her undergraduate degree in Zoology from Southern Utah University. She went on to receive her DVM as a member of the inaugural class of the Utah State University's veterinary program in partnership with Washington State University College of Veterinary Medicine. After graduation, she moved to The Woodlands, Texas (near Houston) where she practiced at a small animal clinic and worked with several large rescue organizations in that area. When she's not loving your pets, you can find her outside: jogging, hiking, boating, or camping, or—funnily enough—inside: baking, cooking, reading, or writing. She and her husband, Kyle, have five furry babies (three cats and two dogs), and one adorable human baby.
Dr. Lauren Michaud

Associate Veterinarian
Lauren Michaud, DVM, (aka Dr. Lauren) attended veterinary school through Utah State University's veterinary program in partnership with Washington State University College of Veterinary Medicine. She has known Dr. Pam since completing a high school internship at her veterinary practice, an experience that further solidified Dr. Lauren's lifelong dream of becoming a veterinarian. In her free time, she enjoys hiking, backpacking, skiing, climbing, mountain biking, and anything else that gets her outside! Especially if her energetic pup, Plum, can join in the fun. Dr. Lauren also has two senior citizen Treeing Walker Coonhounds, Grace and Cash, which she adopted 10 years ago. Dr. Lauren is looking forward to establishing life-long relationships with the patients and clients of Animal Care Daybreak.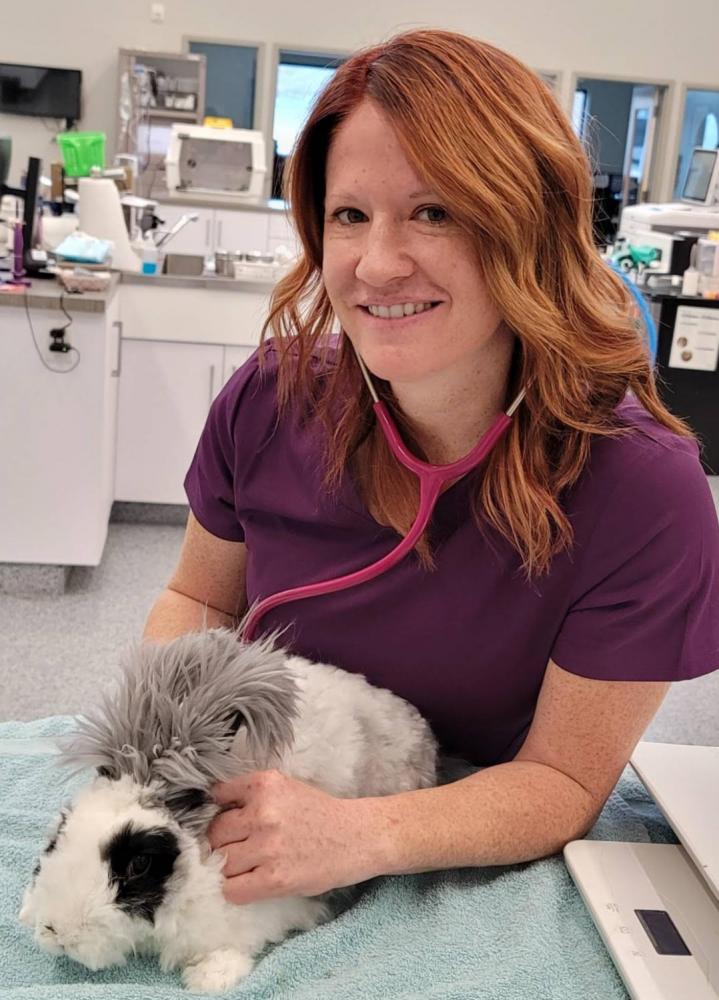 Dr. Laura Boehler

Associate Veterinarian
Laura Boehler, DVM (aka Dr. Boehler) received her Bachelor of Science in Zoology at California State Polytechnic University. She then attended the University of California Davis School of Veterinary where she focused on exotic animal medicine and surgery. Dr. Boehler is extremely passionate about providing quality care to exotic animals and enjoys all aspects of it including surgery, dentistry, emergency, and wellness exams. There is nothing more rewarding to Dr. Boehler than seeing an exotic animal in critical condition recover and go home to their loving families. In her free time Dr. Boehler enjoys rock climbing and exploring the mountains and she currently has seven rabbits and a 20-year-old Russian Tortoise. Dr. Boehler and her veterinary technicians have been caring for exotic pets in the State of Utah for several years and she is thrilled to be working with a team of dedicated animal care professionals that share her same passion!